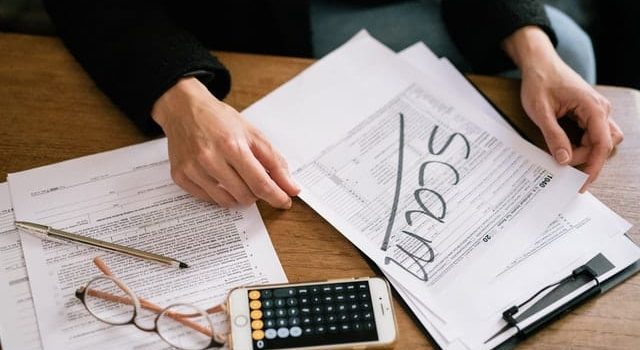 Website – http://ecapitalforex.com/
Address – 1276, Kumul Highway, Port Vila, Vanuatu, Republic of Vanuatu & Level One, 1 Kingdon Street, Newmarket, Auckland, 1023, New Zealand
 Warned By – Financial Markets Authority (New Zealand)
Introduction
E-Capital Forex is an online trading broker, and it is owned by E-Capital Forex Limited. The company is located at 1276, Kumul Highway, Port Vila, Vanuatu, Republic of Vanuatu & Level One, 1 Kingdon Street, Newmarket, Auckland, 1023, New Zealand. They can be contacted by phone at +447520649374 +16692001984 or by email at support@ecapitalforex.com and charlesbarkleygce@gmail.com. The website of the company can be found at www.ecapitalforex.com. Read more details about this broker on the E-capital Forex review.
How do Online Trading Scams work?
There are many online ads on the internet which is run by fraudsters. They promise to give easy money and a luxurious lifestyle. They also contact you through email and social media. They convince you by giving great deals or exiciting offers. In starting, they ask for an initial amount to deposit and also ask for your details like account number, identity card, etc. Be alert; never share your bank account number with them. They are scam brokers, and they use all these tricks to steal your money.
Communication
Communication between a trader and a broker is necessary. If a trader does not receive responses from their broker means they are not safe to invest. These are common red flags that a broker may not be looking out for the client's best interest.
Regulation status of E-capital Forex
E-capital Forex is not licensed by any regulated authority. They hide the company details like where they can operate this firm and the contact name of the company owners. There is no legal document or certifications available on its website. All these points show that E-capital Forex is not a reliable broker, and they are involved in some suspicious activities like forex scams or any other scams.
FMA Warning
E-capital Forex got a warning from the authority – Financial Markets Authority of New Zealand. According to FMA, this broker is blacklisted by them. Investment with E-capital Forex is not safe because they are scam brokers and do forex scams, cryptocurrency scams, or any other scams.
Public review and Ratings
After reading all the negative and positive E-capital Forex reviews, ReportScam advises that this is not a legit broker. They got negative public reviews on all sites, and also they have poor customer ratings. If you are a trader and want to invest money in any platform, it is necessary to read all the reviews and ratings given by the customers. It helps you a lot to avoid these such brokers.
Final Thoughts
In research, we found that E-capital Forex is not a regulated broker and does not hold a license provided by a central authority. If you are a victim of any scam broker, All Scam Report helps you with our free consulting services. You are legally eligible for a chargeback from any type of scam like cryptocurrency scams, forex scams, or any other scams. We provide a complaint form on our website, fill in all the details and send it to us. Our team helps, to regain your funds as soon as possible.
To read more about Scam Brokers and their Review, Visit Scam Brokers 2022 Page.
Facebook Page – Visit – ReportScam Community
Twitter – Report Scam Forum
Instagram – Reportscamcommunity