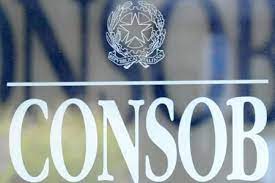 Overview of Tremisa Ltd Review:
With the regulators bringing in strict rules to keep the scam brokers away from the industry, these scammers are finding new ways to trick innocent traders out of all their money. Due to the fact that it is quite difficult for the regulators to look after everything, we decided to take it into our hands to provide you with detailed reviews of potential scam brokers. Our duty is to alert you of the danger and we will do it in this review as well where we researched yet another shady broker that goes by the name of Tremisa Ltd and Abbinvest. Read on to find out more about Tremisa Ltd/Abbinvest in this detailed review.
Tremisa Ltd and Regulation:
Upon scanning their website, we came to know that the company is based out of Saint Vincent and the grenadines. For those of you who are not familiar with the name, Saint Vincent and the Grenadines is one of the most popular offshore zones and a hub for scam brokers because they do not have regulations and it is easy to get registered in offshore zones.
In order to give Tremisa Ltd a fair chance, we also checked with other top-tier regulators to see whether the company has been registered anywhere. Now for a country founded in 2005, it is definitely strange and poses a huge red flag that Tremisa Ltd does not have a license. Tremisa Ltd is UNREGULATED.
Tremisa Ltd and Minimum Deposits:
For a company that claims to be the best in the market and also purports to have received awards for the same, you might think that Tremisa Ltd must have a decent minimum deposit. Contradictory to this, Tremisa Ltd demands a minimum deposit of $500. This is a very huge amount as compared to the average that is demanded by legitimate brokers. This poses yet another red flag against Tremisa Ltd in this Tremisa Ltd review.
Tremisa Ltd and Trading Accounts:
Tremisa Ltd offers their customers five different trading accounts and claims that these trading accounts can fit the needs of all the customers. The accounts are named Classic Account, Gold Account, Premium Account, Islamic Account, and VIP account. The minimum deposits required for all these accounts are $2500, $20000, $50000, $350000 and $500000. As it can be seen clearly, Tremisa Ltd is asking for very huge amounts and that is not common in legitimate brokers. This raises another red flag against Tremisa Ltd in this review.
Conclusion: Is it a scam or legit?
Although Tremisa Ltd/Abbinvest claims to provide their customers with MetaTrader 4 or an MT4 as the trading platform, there is no proof that they are actually providing it. As soon as we try to go to the trading platform, it shows that some error has occurred. This does not seem like a coincidence and raises yet another red flag against Tremisa Ltd. To conclude, we can say that Tremisa Ltd or Abbinvest is a potential scam. We warn the readers not to trust this brokerage firm and keep their money safe.