Learn how to file a Regal Capital Group LLC chargeback and determine if the company is a scam. Read a complete Regal Capital Group review.
 Website – http://www.regal-capitalgroup.com
 Address – 5090 Richmond Ave, Houston, TX77056, USA
 Warned By – Australian Securities and Investments Commission (Australia)
Stay away from dealing with this broker, as it lacks an Australian license.ASIC has direct said not to deal with this broker as it is unlicensed in Australia
It is said that this broker calls or emails you without your permission to talk about credit, loans, investments, or financial advice. It does not have an Australian Financial Services (AFS) license or an Australian Credit (ASIC) license at the moment.
Defend yourself against credit, banking, and investment fraud.
If you have dealt with Regal Capital Group LLC, you have most likely been or are currently a victim of fraud. To recover your funds, we recommend that you first file a complaint and report a scam against Regal Capital Group LLC.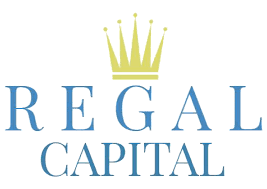 Is Regal Capital Group regulated?
Regal Capital Group is not regulated or licensed by any jurisdiction. Unregulated brokers are not required to submit reports to a regulatory agency. This implies that you are out of luck if they defraud you in any way, or if you attempt to initiate a withdrawal, they will fail to approve it. There isn't much you can do, aside from leaving negative Regal Capital Group reviews, because they don't have to answer to anyone.
Is Regal Capital Group legit? How to find it?
A broker is always more reliable if it is regulated by major jurisdictions like the FCA, CySEC, FINMA, ASIC, SFC, BaFin, FMA, or MAS.
Verify the legitimacy of the regulatory organization that oversees the broker you are considering. To look up the registration number and confirm its validity, go to the regulating body's website.
Traders About Regal Capital Group Scam
The investors had nothing positive to say about Regal Capital Group in their Regal Capital Group LLC reviews.  Withdrawals, extra funds, and trading software all have issues that cause customers to lose their money quickly.
Simply staying away from unregulated businesses and seeking out ones with Tier 1 licenses from government agencies like the FCA, ASIC, or BaFin will resolve all of these issues.
Additionally, before investing, constantly research the internet about trading businesses. You can also start with our forex scammer list to avoid brokers involved in scams.
How does fraud in online trading operate?
Scams that involve online trading often start with ads that are too good to be true and ask for your confidential details. Once you do, the broker will repeatedly call, text, and email you to pressure you to invest money. And because they are always there to respond to questions and offer assistance, you will think you are working with the best firm.
However, after you give your money away and request a refund, this behavior will stop.
Regal Capital Group – File chargebacks and report scams
If you are a victim of the Regal Capital Group scam, you have a chance to get your funds back.
Starting the chargeback procedure as soon as possible will give you the best chance of successfully recovering your money.
Start by filling out the complaint form, and our specialist will get in touch with you to deliver all the details you require to begin your chargeback right away. Also, check MaxBits review.
Facebook Page – Visit – ReportScam Community
Twitter – Report Scam Forum
Instagram – Reportscamcommunity
Have Faith that Your Lost money can be brought back!
Report Scam!
as we have experience!