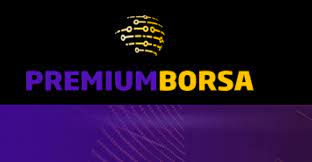 Overview Premium Borsa Review:
Premium Borsa claims to be one of the futuristic leaders in the financial market with customers from all around the world. The brokerage firm showers their clients with a variety of offers such as daily profits, providing trade-in over 40 different currency pairs, etc. Premium Borsa offers to trade in a variety of tradable instruments such as CFDs on metals, energy, commodities, stocks, indices as well as crypto coins. However, there are a variety of red flags on their website which makes us question their legitimacy. Do you want to know whether Premium Borsa is a scam or not? Read on to find out in our Premium Borsa detailed review.
About Premium Borsa:
Giving almost no information about the country they are based in, Premium Borsa goes on to boast about how their company delivers the best results in major countries around the world. When we searched for a contact address to trace back to on their website, we were able to find one contact number that traced back to the UK. However, upon trying the number, we were unable to establish contact. Furthermore, the brokerage firm has not even revealed basic information such as the name of the founder and the team they are working with. This issues the first red flag in this Premium Borsa review.
Premium Borsa and Regulation:
When Premium Borsa boasted on their page about being the best in the market and having clients from around the world, we expected the company to have not one or two but many licenses from most of the top tier regulations around the world. However, that is not the case with Premium Borsa. Upon checking their website, we realized that the company has no licenses from any of the regulators around the world. Therefore, Premium Borsa is UNREGULATED. We must never trade with a company that is unauthorized.
Premium Borsa and Minimum Deposit:
The minimum deposit is another chief component that is taken into consideration while checking the legitimacy of a brokerage firm. Most legitimate brokers will always limit the demand for the minimum deposit to below $10. If a brokerage firm is asking for a minimum deposit that is much higher than this average, it is a potential scam. In our case, Premium Borsa does not reveal the minimum deposit they demand. This implies that Premium Borsa is misleading the public by withholding important information. This raises yet another red flag against Premium Borsa in this Premium Borsa review.
Premium Borsa and Leverage:
The leverage offered by all the legitimate brokerage firms lies under 1:50 due to their direct impact on the risk endured by the trader. The leverage is even capped at 1:50 in various places. In such a situation, Premium Borsa offers leverage up to 1:300 to their customers which is clearly much more than what is offered normally. This raises yet another red flag against Premium Borsa in this review.
Conclusion: Is it a scam or legit?
To conclude this review, we leave the decision of deciding whether Premium Borsa is a scam or not to you. We request our readers to steer clear of unauthorized firms as they are not accountable to the government. If you have been scammed by Premium Borsa or any other scam broker, report it to us and get instant help!
Get knowledge of more scam brokers!
Scam Brokers 2022