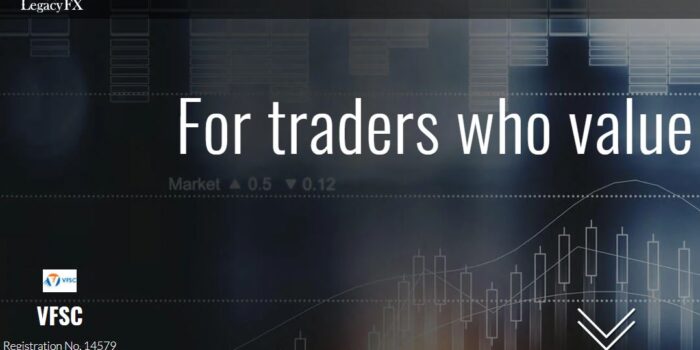 Overview:
The internet has become commonplace for cybercriminals and scammers. Legacyfx is one such scam broker that claims to be known worldwide and also promises to give their customers the best returns. Is Legacyfx a scam? Let's find out.
About Legacyfx:
We received a lot of complaints regarding Legacyfx and we decided to test it ourselves. Legacyfx claims to be a forex broker with 7+ years of experience in the trade market. It also trades in CFD in commodities, stocks, indices, gold, oil, and cryptocurrency. For any broker with such huge claims, we expected Legacyfx to be registered with all the major regulatory authorities around the world. From the website of the company, we got to know that Legacyfx claims to be registered with CySEC, BaFIN, FCA, and many more. However, upon visiting the official websites of the said regulatory authorities, we realized that all these claims by Legacyfx are utter lies. This is the major red flag planted against the Legacyfx scam. Regulatory authorities are set in many countries to save the citizens from a possible scam.
The minimum initial deposit is 500 dollars. This is a very huge amount for a broker company to ask initially. The licensed broker companies and trading platforms would never ask for such a huge amount as it against the law. This raises yet another red flag for the Legacyfx scam.
The company offers three types of trading accounts and no demo account for the newcomers. This disables the new traders to know about the trading system and the company's technique. The three trading accounts offered by Legacyfx are silver, gold, and platinum. The silver account has a minimum deposit of 500 dollars, the gold account has a deposit of 5000 dollars and the platinum account has a deposit of 25000 dollars. The maximum leverage provided in all three accounts is 1:200. The pips range from 1.6 to 0.6 for silver to platinum.
The leverage offered by this company is 1:100. This is yet again a huge amount for any licensed company. High leverage indicates a huge win or huge loss. This probability is often inclined towards losing. Almost 70% of the traders who use such a high leverage end up losing their money. The leverage offered is capped at 1:30 in the UK and European countries whereas it is 1:50 in the USA. Another red flag for Legacyfx is that the company does not operate in the USA and Canada.
Legacyfx uses Meta Trader 5 or MT5 as their trading software. It is one of the value trading software in the financial market but also is exploited ruthlessly by scammers. Legacyfx also delivers a number of payment options such as debit cards, credit cards, bank wire transfers, as well as e-wallets such as Trustly and Neteller.
Is LegacyFX a scam or legit?
To sum up, all that has been said above, LegacyFX is a complete scam. We warn our readers from trading or investing with this scam company. One must conduct proper research and recheck whether the broker has a valid license before investing your hard-earned money with the company.
If you have been or are a victim of any of these scams, report it with us immediately. We will get back to you at the earliest with the best possible solution to claim your money back. Till then, stay aware and stay safe!