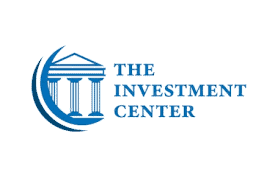 Investment Center Review: is it a scam broker or a good broker?
Overview of the Investment Center Review:
With every new victim in their trap, the scam brokers apparently get more motivated to lure in victims. One such broker that we decided to investigate after receiving several complaints about is the Investment Center scam. Investment Center claims to be a brokerage firm that deals with forex and CFDs. They offer a variety of trading services in over 200+ tradable instruments including commodities, indices, stocks, currencies, and crypto. Founded in 2001, the company has its headquarters in the UK.
About Investment Center:
Upon researching a little bit about this brokerage firm for this Investment Center review, we saw some red flags that we are going to discuss with you in this scam review.
Investment Center regulations:
For every brokerage firm to operate legally in the financial market, it needs a license issued by the regulator whose jurisdiction the brokerage firm lies in. One of the prime criteria for us that prove that a broker is a scam is to not have regulation. Even though the company claims to have its office in 71 High Holborn, London, we found out that the company does not have a license issued by the Financial Conduct Authority or the FCA of the UK. Therefore, the company is not regulated under any of the regulatory authorities. This is our first red flag against this brokerage firm in the Investment Center review.
Investment Center Minimum Deposit, Leverages, and Spreads:
By the end of this part, the Investment Center scam will have three more red flags to its crown. The minimum deposit asked by Investment Center is fixed as 250 USD. As you all might know by now, such a high minimum deposit is not allowed by the regulators as it is just another added risk to the customers. The minimum deposit is usually demanded by the scam brokers to increase the money they are getting out of this.
Leverage is a similar criterion that is offered in huge amounts by scam brokers. Huge leverage puts the trader at the risk of losing all their money and therefore leverage is capped in many countries. The leverage offered by the Investment Center scam broker is 1:400. This is yet another red flag against the Investment Center scam.
Even though the exact amount of spread offered by the Investment Center is not mentioned properly, it is stated that the company offers floating spreads.
Investment Center Demo account:
The regulators always ask the brokerage firms under their regulation to offer a demo account to their customers. This helps the customers and the new traders to get used to the company's working and the trading rules. Therefore, scam brokers usually do not offer demo accounts. In our case, the Investment Center scam broker does not offer a demo account which yet again adds a red flag against the company in this review.
Conclusion:
To sum up, all that has been said above, it is clear that Investment Center is a scam. We request our readers to stay extremely cautious if dealing with an Investment Center scam broker. One must always do thorough research before trading and always invest with firms that have a legit license.
To read more about Scam Brokers and their Review, Visit Scam Brokers 2021 Page.