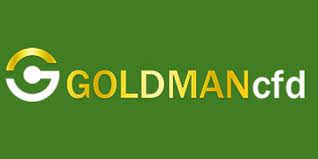 Overview of Goldman CFD Review:
Goldman CFD is yet another broker that leaves no stone unturned to boast about itself and post a series of lies on its website. Goldman CFD claims to be an online forex broker that offers forex trading services to its customers. It also offers a variety of other tradable instruments such as commodities, cryptocurrencies, shares, etc. However, as stated before, Goldman CFD is nothing but a big lie. The explanation for this is in the detailed review below. If you find this review helpful, make sure to share it with your loved ones to save them from such dangerous scams as well. Read on to know about the Goldman CFD scam in this Goldman CFD review.
About Goldman CFD:
This section will contain detailed explanations of the hidden scam strategies in the demands and offers met by the company. We will also be explaining the various red flags issued against the company in this review.
Goldman CFD Regulation:
Regulation plays a vital role in deciding whether a company is a scam or not. In this case, Goldman CFD states on their website that the company is owned and operated by Goldman CFD ltd. Although the company has not directly mentioned anything about being registered or regulated, Goldman CFD states that they have two offices in the Marshall Islands and in Bulgaria. As we all know that MArshall Islands is a part of the offshore zones, we did not bother checking into that. However, when we checked with the Bulgarian Financial Supervision Commission, we realized that a company named Goldman CFD does not even exist in their records. This means that Goldman CFD is not regulated by any of the top-tier regulators, therefore, making it unfit for offering a trade to customers. This raises our first red flag against the Goldman CFD scam in this Goldman CFD review.
Goldman CFD Leverages and spreads:
Goldman CFD offers leverage up to 1:200. This may not seem like a huge number but the real reason behind high leverages is that it shares a direct relationship with the risk that means the higher the leverage, the higher the risk. This is the reason why many countries have capped the leverages at 1:30 and 1:50. The fact that Goldman CFD offers such high leverage raises another red flag against the Goldman CFD scam in this Goldman CFD review.
Furthermore, Goldman CFD offers a spread of 3 pips on EUR/USD which is almost twice the average spreads offered by legitimate brokers in the industry. This raises yet another red flag against the Goldman CFD scam in this review.
Goldman CFD Demo account:
At first, we were shocked that Goldman CFD was offering a demo account to their customers. A demo account is not usual among scam brokers. However, upon clicking on the demo account option, we found out that Goldman CFD has used iForex24's MetaTrader 4 platform. In fact, they were so lazy and ignorant that they didn't even change the name. iForex is yet another scam broker who has been issued a warning by the Italian regulator. This raises yet another red flag.
Conclusion: Is it a scam or legit?
To conclude, Goldman CFD is a complete scam. We request our readers to trade with regulated brokers and stay away from Goldman CFD. If you have been scammed by Goldman CFD, report now and get instant solutions to recover your funds.