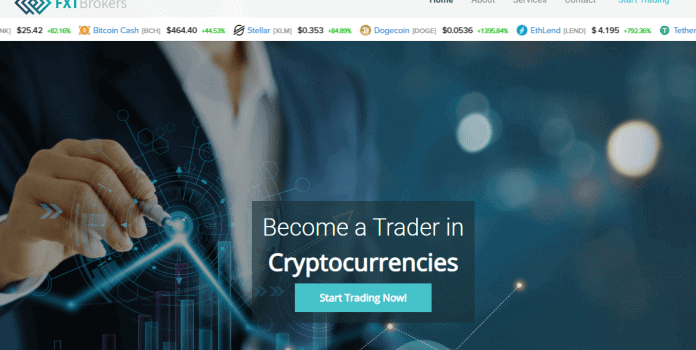 Introduction to FXT Brokers Review:
FXT Brokers endorses itself as one of the leading Swiss brokerage firms. The company leaves no stones unturned in praising their own company and the work they do. With an alleged advanced social trading platform that gives the customers the advantage of simple and smart trading, FXT Brokers has nothing but praises on their website. However, this is where the problem starts. FXT Brokers poses a number of red flags and is a potential scam. Read on to know more about the FXT Brokers scam in this FXT Brokers review.
Debunking the Claims:
Address and Regulation:
FXT Brokers claims to be based in Switzerland but no further information is available on their website. FXT Brokers has not even disclosed the name of their company on the website which is a very strange and common practice of scam brokers. It is hereby clear that FXT Brokers is UNREGULATED.Furthermore, the Financial Market Authority or the FMA of Austria has blacklisted FXT Brokers and released a warning statement for their citizens asking them to stay away from this potential scam. This poses two red flags against FXT Brokers in this review.
Trading Platforms:
FXT Brokers gives the users three different options for the trading platforms. When we go to their download section on the website, we are given the option to choose between MetaTrader, Any Desk, and TeamViewer. For those who may not be aware of the functions of these applications, TeamViewer and AnyDesk allow users to access the files and documents on their computers through the internet. If you download AnyDesk or TeamViewer from FXT Brokers' website, they will ask you to share your installation details along with other details such as your passwords and id. Once you give in all the details, the scam brokers will have complete access to your computer and from there the access to all your confidential details such as credit card information, bank details, etc. This poses yet another red flag in this FXT Brokers review.
Minimum Deposits:
The minimum deposit demanded by regulated brokerage firms lies in the range of $5 to $10. However, FXT Brokers demands a minimum deposit of $250. You must know that $250 is the most common minimum deposit demanded by scam brokers from their customers. Such a huge amount is not at all necessary to be kept as a deposit and is being asked with the sole intention of stealing more money from the customers.
Conclusion:
To sum up, all that has been stated above, we leave the decision upon you to decide whether FXT Brokers is a scam or not. If you have been trading with FXT Brokers or are thinking about opening an account with this brokerage firm, we warn you that FXT Brokers is a potential scam broker. If you or anyone you know may have been scammed by FXT Brokers or any other scam broker, you are just at the right place. All you have to do is fill the form and file a complaint with us. Our experts will analyze the complaint and get back to you at the earliest with the best possible solution.
Get knowledge of more scam brokers!
Scam Brokers 2022