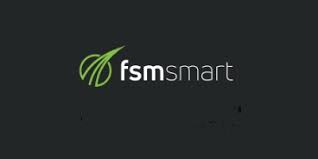 Overview of FSMSmart Review:
FSMSmart claims to be one of the best forex and CFD brokerages in the finance industry with dedicated customers from all around the world. Claiming to be operating from Switzerland, this brokerage firm poses more red flags than one could imagine. If you are thinking of investing or trading with FSMSmart, then STOP. Read this review on the FSMSmart scam and save your money. If you find this review helpful, don't hesitate in sharing it with others and helping them from such scams.
About FSMSmart:
In this section, we will be specifically covering all the demands and offers met by FSMSmart. We will also be pointing out all the red flags posted by the company so that you can be safe. Read on to know more about the FSMSmart scam in this FSMSmart review.
FSMSmart Regulations:
On the website, FSMSmart attempts to be in goody two shoes and states the address of their headquarters in Switzerland. However, it took us barely a few minutes to discover that FSMSmart is actually registered in the Marshall Islands. The same offshore zones are where various other scam brokers such as ProTradeFX, Tradex1, iForex24, etc. are registered. Therefore, it is pretty clear that FSMSmart does not have a license from any of the top-tier regulators nor does it have its headquarters in Switzerland. If the company is not even hesitating to lie about their license and contact address, then it will have no hesitation to fool you and steal all your money. Furthermore, unregulated brokers or the brokers that do not have a license do not fall under the supervision of any regulator and also do not have to follow the financial rules set up in the industry. This gives us the first red flag against the FSMSmart scam in this FSMSmart review.
FSMSmart Minimum Initial Deposit and Lies:
Prepare yourself for the worst attempt at confusing the customers into giving their money to FSMSmart. On the website, FSMSmart claims that they have different minimum deposits which are tailored according to the account the trader registers for. The deposits are 250 USD for Beginner Account, 5000 USD for Silver Account, 20,000 USD for Gold Account, and 100,00 USD for Platinum Account. Now, this in itself is a red flag as legitimate brokerage firms only ask for minimum deposits of as much as 5 USD. Furthermore, the problem here is that even though FSMSmart states this on their website, the FAQ section claims that the minimum deposit starts from only 100 USD. The contradiction on their own website ignites yet another red flag against the FSMSmart scam in this FSMSmart review.
FSMSmart Demo Account and Blacklisting:
FSMSmart does not offer a demo account initiative to their customers. This is a major red flag as the lack of a demo account prohibits the new traders from knowing the working of the trade and the company's involvement in it without wasting their own money. Furthermore, after a little investigation, we realized that FSMSmart has been issued a warning and has been blacklisted by the regulator of Italy. This is more than enough for you to not trade with FSMSmart scam brokers.
Conclusion: Is it a Scam or Legit?
To sum up, all that has been said above, we can safely conclude that FSMSmart is a complete scam. We request you not to trade or invest with this scam broker and look for a regulated broker. If you have been scammed by FSMSmart, report now and get solutions for fund recovery instantly.