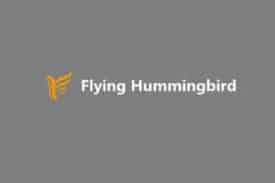 Flying Hummingbird Scam Review 2023
Overview of Flying hummingbird:
Flying Hummingbird is also known as fhbinvest.com claims to be a globally acclaimed online forex and CFD broker that offers a professional trading platform with a variety of tradable instruments that includes 50+ currency pairs, indices, gold, commodities, etc. They also claim to have customers from 70+ countries around the world. Despite having such a globally acclaimed reputation, the company has been successful in earning a reputation as a scam broker. Read on to know more about the Flying Hummingbird scam in our Flying Hummingbird review.
About Flying Hummingbird:
In this section, we will be discussing the demands and the offers made by the company.
Flying Hummingbird Regulations:
The regulation part about Flying Hummingbird is a bit tricky which clearly implies that they were in the hope of confusing the trader into believing that the company has a license. Flying Hummingbird claims to be present in 70+ countries and also claims that it holds a US Forex License. Now, this is partly true as they have posted a picture of their certificate issued by the US National Futures Association or the NFA on their website. However, the certificate states that Flying Hummingbird Co. Ltd. is not actually a brokerage firm but a commodity pool operator and commodity trading advisor.
Flying Hummingbird Money Making:
Now a question might arise in the minds of the readers whether they can make money by trading with this firm. The answer to this question is one simple word is – no. Flying Hummingbird is a scam broker with no proper regulation. This makes it clear that no regulator can supervise their actions and therefore there is no security of the traders' money. Therefore, it is not safe nor possible to make money with Flying Hummingbird because even if they show that you made money, it will be impossible to withdraw the funds as they will keep giving lame excuses to stop you from doing that.
Flying Hummingbird Minimum Initial Deposits and leverage:
Yet another fact that raises alarm against the Flying Hummingbird scam is the minimum initial deposit demanded by the scammer. Flying Hummingbird demands a minimum deposit of 250 USD which is a very big amount to be asked as the minimum deposit. This gives us the first red flag against the Flying Hummingbird scam.
Furthermore, the leverage offered by Flying Hummingbird goes up to 1:500. Higher leverage increases the possibility of the customer losing the trade as it increases the risk in the trade. This makes it even more clear that the company is a scam.
Flying Hummingbird Trading platform and payment methods:
Flying Hummingbird gives their customers MT5 or the MetaTrader 5 as the trading software. This is yet again used widely by scammers and legit brokers alike. Therefore we cannot make a decision on the basis of the trading software that they offer.
No decision about the payment methods is available on the website.
Conclusion: Is Flying Hummingbird a scam or legit?
In order to conclude all that has been above, we can safely say Flying Hummingbird is a complete scam. We request our readers to stay away from this scam broker. One must only trade or invest with a broker that has a license issued by the regulators.