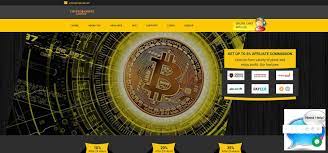 Crypto-ba.us Review: Beware! Crypto-ba.us might not be good for you!
Introduction to Crypto-ba.us Review:
Picture this, you are living in a beautiful house with a wonderful family and overall, a happy life. Everything is going good until you come across a tempting advertisement about a trading brokerage firm. Upon clicking on the advertisement, you are redirected to their website where you are required to give your mobile number. Soon enough, a call comes on the phone from a seemingly kind stranger who starts explaining all the different advantages of investing in one of their many accounts. After much convincing, you agree to invest in one of their premium accounts. After a few days, your happiness seems no bound when you see the huge amount of returns deposited in your account with the brokerage firm. Things took a quick turn when your request for withdrawal failed. It didn't take you much time to realize that you are trapped in a big scam. If you don't want this to happen to you, read the full Crypto-ba.us review and know how you can identify a scam broker. Read the full Crypto-ba.us and tell us if Crypto-ba.us scam is real. 
Name: Crypto-ba.us
Website: crypto-ba.us
Address: Not Disclosed
Regulation: UNREGULATED
Blacklisted: FCA
Leverage Offered: Not Disclosed
Minimum Initial Deposit: $50
Rating: 1/5
Crypto-ba.us Review:
In this section of the Crypto-ba.us review, we will be discussing all the red flags raised against Crypto-ba.us that point us to the Crypto-ba.us scam. Stay tuned to know more.
Crypto-ba.us DOES NOT HAVE A LICENSE
The license is one of the most important things that traders must check before investing in a brokerage firm. The license gives the regulatory authorities the liberty to supervise the firms and ensure that they are not attempting fraud. In order to fool people, many of the scam brokers trick the customers by lying to them. In our case, Crypto-ba.us does not state anything about their regulation nor do they state where they are based. While investigating and cross-checking with the regulatory authorities, we found out that Crypto-ba.us is UNREGULATED. This gives us the first red flag that points us to the Crypto-ba.us scam.
Crypto-ba.us IS BLACKLISTED
To make matters worse for Crypto-ba.us, we found out that one of the top-tier regulatory authorities has actually issued a warning statement against Crypto-ba.us. The Financial Conduct Authority or the FCA of the United Kingdom has blacklisted Crypto-ba.us. In their statement, they want the citizens to stay aware of the potential scam that Crypto-ba.us is. This raises another red flag that points us to the Crypto-ba.us scam in this Crypto-ba.us review.
Conclusion: Is Crypto-ba.us really a scam broker or a legitimate broker?
To sum up, all that has been stated above, we leave it upon you to decide whether Crypto-ba.us is a scam broker or a legitimate brokerage firm. However, we must warn you to stay away from Crypto-ba.us as it is a potential scam. If you have been scammed by Crypto-ba.us, fill in the form and we will help you in fund recovery. Read Fxtradingmining review here.
For more updates, visit Report Scam Facebook page
For more updates, visit Report Scam Twitter page
For more updates, visit Report Scam LinkedIn page
For more updates, visit Report Scam Tumblr page
For more updates, visit Report Scam Quora page