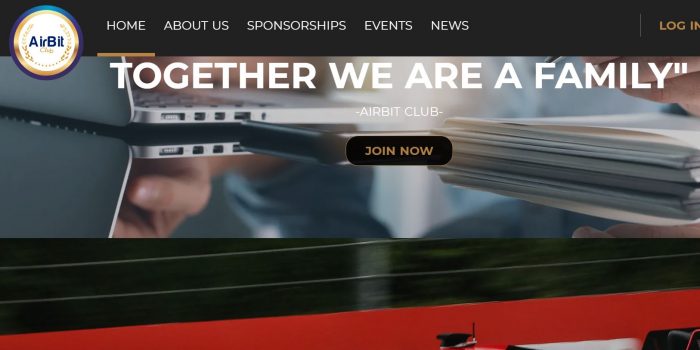 Bitback Office Review 2022
Overview of BitBack Office scam/Airbit Club Scam Review:
Like every other scam broker that aspires to steal as much money and trap thousands of victims, BitBack Office tried every sort of trick in hand to operate in the market for a longer run. BitBack Office is a brokerage firm that deals in cryptocurrency and mining. It offers its customers the opportunity to earn with the help of an ROI with their system. Another trick that the company has adopted is to reward the investors who bring in more traders with their cryptocurrency. Despite claiming to work passionately for the investors, the company was pretty fast in earning a bad name thousands of complaints from the people that they had scammed. This led to BitBack Office changing its name to AirBit Club. Read on to know more about the AirBit Club review:
About BitBack Office Scam/ AirBit Club Scam:
Upon a thorough investigation by our team of experts at ReportScam, we found out several red flags that point towards AirBit Club/BitBack Office Scam. Let us go through each one of them:
BitBack Office Scam Founders:
Airbit Club claims to have come into operation in the year 2015. Renato Rodriquez and Gutemberg Dot Santos, both of who have been widely acclaimed in the world of scam brokers, are said to be the founder of AirBit Club/BitBack Office. Furthermore, it is also stated that the founders of the AirBit Club scam are responsible for other Ponzi schemes that have been blacklisted by several regulators such as ViziNova and WCM777. Although the names of the founders are given, not much information or contact details are made public by the company.
What do they offer?
Even after thorough research on their website, we could not figure out what is the exact thing that they sell. Although there are a lot of mentions of certain tools that are received by members if they join a program. They also mention on the website that these tools will help the affiliate members in trading cryptocurrency in the finance market.  We moved forward to sign up for an account in the hope of getting a bit more information about how the whole AirBit Club/BitBack Office scam works. However, upon filling in all the details, we were given the excuse of either the server is not responding or something is not correct. This is a clear indication that AirBit Club/BitBack Office is a complete scam.
BitBack Office account types:
Soon, we realized that the company only allowed members through referrals. This is a trick used by scam brokers to attract more customers into their Ponzi scheme. AirBit Club/BitBack Office offers three different types of membership schemes with different initial deposits.  The executive level demands $250 whereas the Corporate Level demands $500. The pro-level is apparently the highest with a huge initial deposit at $1000. All of these are extremely high fees and are only asked by scam brokers. This raises yet another red flag against this scam broker.
Is AirBit Club/BitBack Office a scam or legit?
To sum up, all that has been said above, AirBit Club is a complete scam. We request our readers to stay extremely cautious of this scam broker. If you have been a victim of the AirBit Club/BitBack Office scam or any other broker scam, report it with us at the earliest. We will get back to you with the best viable solution for Fund Recovery.